Need 3D scanning of your product?
We provide 3D data by 3D scanning of product with high precision 3D scanners. Scanners are selected according to the size and complexity of the product, and color textures can be secured according to your request.
Need a 3D scan of a fixed object?
AS for the objects that can not be moved, such as a stone statue, a relic, a building exterior, and a wall, we can be on-site with handheld equipment. Outdoor works can be done by blocking strong sunlight or by adjusting the schedule time of day
Need precise reverse engineering?
It is possible to design not only 3D scanning of product but also reverse engineering of machine parts so that you can utilize the result of 3D scan in CAD program. Depending on the conditions, we can provide you with the file format you want
3D Scanus Center Equipments
Breukmann's fast and accurate high-end scanning equipment in Germany
Equipment that has little influence on the size and shape of the object and can be scanned quickly
High resolution sensor and advanced interface for high resolution data acquisition
Various applications
Offering high performance and accuracy, various measurement areas, it can be used in various fields including product development and quality inspection.
Various measurement areas
In addition to a wide range of measuring ranges from 60 mm to 1200 mm, it can also be produced separately for very small or large areas (25 mm / 2500 mm)
By acquiring data using asymmetric polygons (10 degrees, 20 degrees, 30 degrees) using two cameras, accurate information can be collected even in difficult areas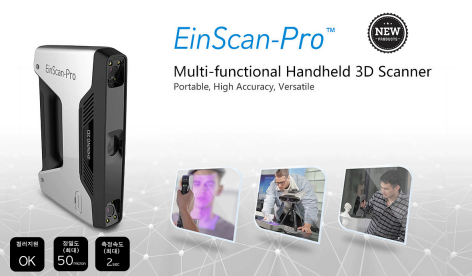 The 'handheld'
Handheld mode optimized for human body scan to make figures, CG, etc.
'Fixed scan'
Precise scan data can be obtained through fixed mode of various parts and objects
'Marker type'
'Marker type' mode suitable for scanning simple products with large shapes
Accurate scanning is easy and fast, eliminating the need for alignment by reducing cumulative errors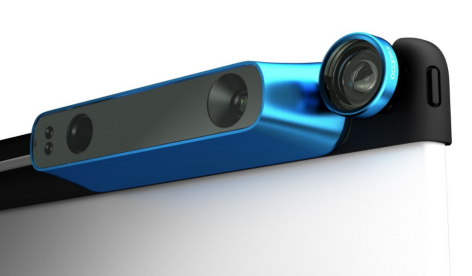 Scanning functions for various targets
Easily and quickly scan various objects such as objects, people, and indoor space
Structure Sensor
Structure Sensor can scan in precise structure in real time.
Create high-quality 3D models with ultra-high resolution textures
Indoor space scan
Quick and accurate indoor space scanning
The space data is scanned through the sensor.